Presentation
In 1996, Agathe and Antoine, during the production of Amore Captus, founded the company Les Colporteurs. With the help of the troupe, they built, the circus tent of their dream and imagined their first creation, Filao, based on the novel by Italo Calvino The baron in the trees. Filao combined circus, theatre, dance and music. It was performed 220 times between 1997 and 2000.
As from 1999, the crew of Colporteurs joined that of Nouveaux Nez to conceive, in Ardèche, what was to become La Cascade, a national centre for circus arts, which started in Bourg-Saint-Andéol in April 2008.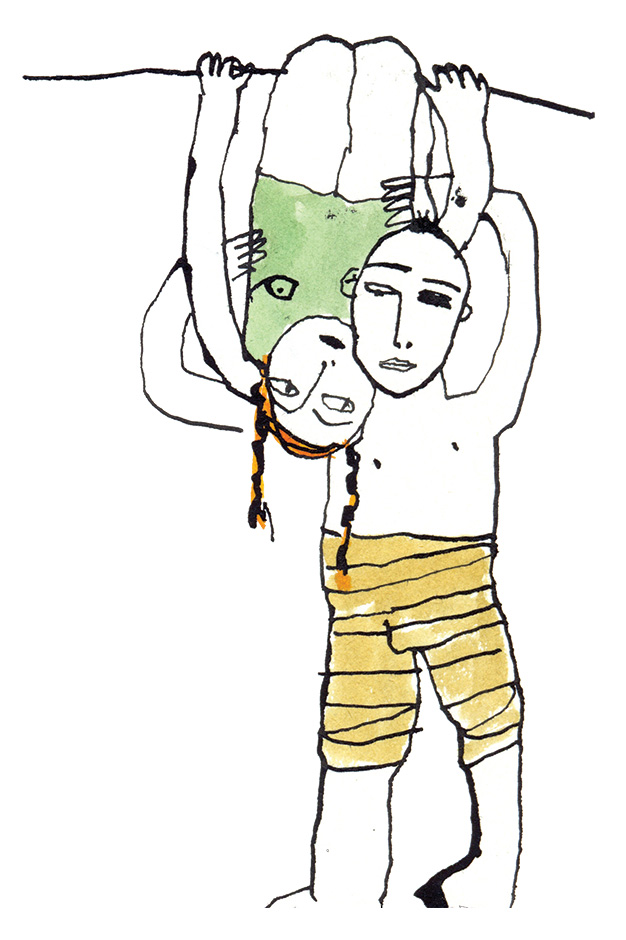 In May 2000, Antoine had a serious accident that will keep him from dancing on a rope. But he started working again as an actor, a musician and began working in stage direction.
Invited by stage director Giorgio Barberio Corsetti, les Colporteurs created the shows Le Metamorfosi (2002) then Animali, Uomini e Dei (2003).
Simultaneously, Antoine directed in 2003 Diabolus in Musica, freely inspired by Diableries by Mikhaïl Boulgakov.
Called back to the rope by young tightrope walkers asking them to teach what they know, Agathe and Antoine had a dream come true : creating a show exclusively with ropes and tightrope walkers. Le fil sous la neige, poetically picturing the challenges and emotions which punctuate human life, was created under the tent in 2006. The show was presented more than 270 times in France and 15 other countries.
This project marks the beginning of the sponsorship by Fondation BNP-Paribas which will support the artistic project of the company until 2014.
In 2007, on a self-tight three-rope structure-sculpture called l'Étoile (the Star) two duets were created for the public space: Tarina and Hautes pointures.
Simultaneously, Antoine started an intimate project on the same structure, and created in 2009 Sur la route… the reinvention of a language that helped him continue his artistic career.
Agathe & Antoine were the recipients of the Circus Arts SACD award in 2008.
Antoine also tried out the lyrical art. In 2004, he assisted Giorgio Barberio Corsetti in the direction of circus artists in a contemporary opera, "Le luthier de Venise", at Théâtre du Châtelet in Paris. Then in 2011, Joël Pommerat offered him a silent role in "Thanks to my eyes".
Agathe and Antoine were invited by Cirque du Soleil (Montreal, Canada) to conceive an act for four high-wire artists and four wires, as part of their creation Amaluna (2011-2012).
In 2012 in Lausanne (Théâtre Vidy) under the tent, Le Bal des Intouchables was created. With 12 circus artists and musicians, it explored the fragilities of human relations, difference, exclusion, downfall and rebirth.
The repertoire of Etoiles (the Stars) expands with the creation of the duets Le Chas du Violon (with Agathe and Coline Rigot, created in 2014) then Evohé (with Julia Figuière and Julien Posada, created in 2015). Directed by Antoine, both duets are designed for the public space and are presented together on tour as from summer 2015.
In 2017, the company created under the tent « Sous la Toile de Jheronimus», an acrobatic, musical and theatrical musing in Jérôme Bosch's world, directed by Antoine, in collaboration with Alice Ronfard.
That same year, the Académie Fratellini circus school asks Antoine to direct the end-of-year show for the students. The show entitled Le retour des papillons is then created, with the cooperation of actor/clown Heinzi Lorenzen.
In 2018, Antoine directed with Agathe the duet Méandres for the public space on the Star Pole apparatus (played by Sandrine Juglair and Molly Saudek).
In the same year, Antoine directed, together with Alice Ronfard, the show F(R)iction of the CNAC 30th promotion.
In 2019, Antoine directed, together with Julien Lambert, a musical and acrobatic duet for young audience : Toyo !
Staff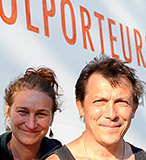 Agathe et Antoine
They founded the company Les Colporteurs in 1996. They write and conceive the shows, and sometimes perform. As rebellious dreamers, they instigate the projects…
Read more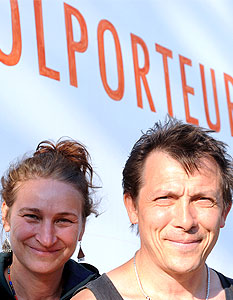 Agathe et Antoine
They met at Annie Fratellini Circus National School in 1979. He was a burlesque stuntman, she was a tightrope walker. He learnt this artistry to meet her on her rope. They created together a duet on a rope with which they received in 1983 a silver medal at Festival Mondial du Cirque de Demain, and went to Cirque Roncalli for two seasons. From 1985 to 1988, they took part in the creation of Cirque du Soleil. In 1987, Antoine played Quasimodo with Théâtre de l'Unité, then, together with Ars Nova and Compagnie Foraine, Agathe and Antoine created L'Histoire du soldat in 1989.
In 1990, with strange birds, they were involved in the creation of La Volière Dromesko, with which they toured Europe for four years.
In 1993, they received the Circus National Great Prize and refined their research : using the command of tightrope artistry for the benefit of theatrical situations and they created Amore Captus. They keep collaborating with the theatre by assisting Mathias Langoff in The Government Inspector by Gogol, In the Jungle of Cities by Brecht, and with Footsbarn Theater by performing Ne touchez pas à Molière and le Cabaret inattendu...
Agathe and Antoine ask artists from the company to run training sessions, research workshops, meetings with high-wire artists, during their tours in France and abroad. These events are also available from la Cascade (Maison des Arts du Clown et du Cirque de Bourg St Andéol) which the company Les Colporteurs was involved in creating. Agathe is a supervising teacher for the Centre National des Arts du Cirque (Châlons-en-Champagne) as well as for Académie Fratellini (St Denis).
Pierre-Yves Chouin
He is the technical manager of the compagny since 2016. He handles the technical implementation of the whole activity.
Read more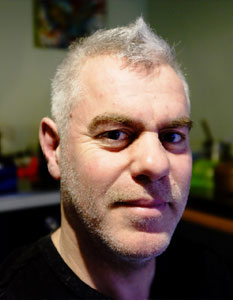 Pierre-Yves Chouin
He has been working in performing arts for about thirty years.
Since his beginning with a children's theatre company, then with the Compagnie du Galion and Théâtre Zou, he mainly learns by doing, with the help of many technicians, stage directors, stage designers and artists.
First tours, first lighting creations, set and prop manufacturing.
Then a small step aside making shoes, and a long stay in London.
Back in Nantes, he is a stage manager, lighting engineer, lighting manager on tour, with Crac Company, Company Non Nova and many others; he sets up visual art installations and regularly works with CRDC in Nantes providing technical support of the visiting shows.
He committed to Lieu Unique in Nantes and ensured stage management, then technical management over a period of 5 years.
Then, he moved to tours, creations, in technical management with Wajdi Mouawad, over 3 years.
He joined the team of Colporteurs in August 2016.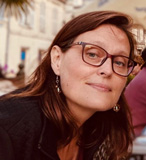 Fanny Du Pasquier
She is the manager of the compagny since 2007. She contributes to the compagny's development and she supports all the projects in their different phases of production and operating.
Read more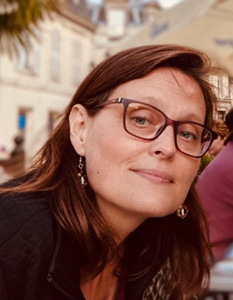 Fanny Du Pasquier
With a musician father, she experienced life on tour from her childhood, and started learning by doing: assembly and lighting, followspot, stage management, then tour management. In 1993, she graduated from ENSATT in "Management for the Theatre" and worked for two years at Polyfolies (producer of Quatuor and other musical and comic bands). In 1996, she settled down in Marseille working for Festival Dansem and, in the meantime, monitoring several dance companies, especially La Camionetta. From 1999 onwards, she was in charge of production/distribution of the projects of the company Les Colporteurs, supervised the company moving to Ardèche and became in October 2007 the manager of the company.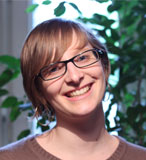 Océane Guénerie
In 2018, she joined La Grainerie, the circus and travelling arts factory in Toulouse, where she was in charge of the communication of l'Occitanie fait son cirque en Avignon, thus integrating the circus network. After this rewarding experience and holder of a Master's degree in communication, she took the opportunity to work for Les Colporteurs.
Read more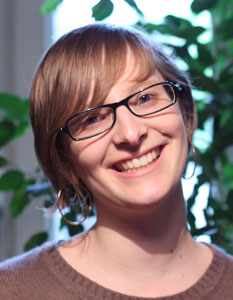 Océane Guénerie
Always fascinated by performing arts, she practiced dance and theatre for many years. After one year in Applied Arts, she then became a technology graduate in Multimedia and the Internet. In 2015, as part of her training, she worked for Angoulême Theatre. That's when the penny dropped, and she found her way and decided to build her professional career in performing arts. Thus, she joined the communication/press department of Théâtre du Nord (2016), then that of Théâtre national de Bordeaux – TnBA (2017). Alongside her studies, she also worked as a hostess at Colisée, Théâtre de Roubaix (2015-2018).

In 2018, she joined La Grainerie, the circus and travelling arts factory in Toulouse, where she was in charge of the communication of l'Occitanie fait son cirque en Avignon, thus integrating the circus network. After this rewarding experience and holder of a Master's degree in communication, she took the opportunity to work for Les Colporteurs. Because as she puts it, there are no coincidences...
L'association
L'ASSOCIATION LES COLPORTEURS est dirigée par un Conseil d'Administration composé de 7 membres élus pour un an en Assemblée Générale.
Présidente : Valérie Ganier Deferre, dit Valérie Fratellini
Licences de catégorie 1 : L-R-20-6656 / de catégorie 2 : L-R-20-6657 / de catégorie 3 : L-R-20-6659.
Circus tent
The compagny Les Colporteurs has made the choice to create and broadcast its shows under a circus tent as soon as it was founded.
The tent, with its arena ring, is our favourite place. It allows us to perform in front of a wide family audience, to share our questions and reflexions with them.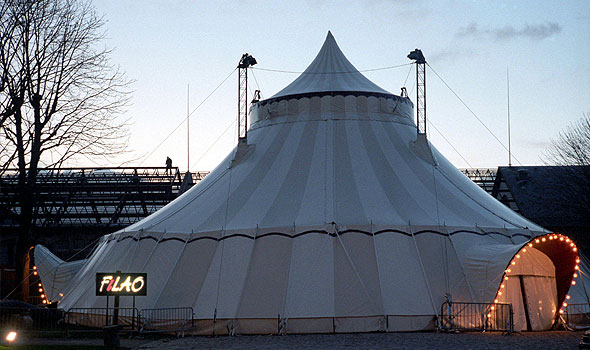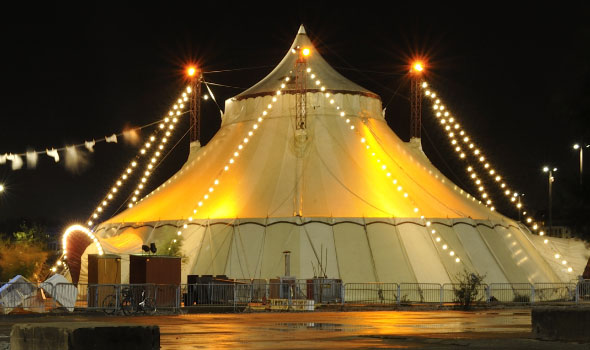 When the company is not on tour with its own shows, the circus tent can be rented with all the equipment.
Our circus tent was built in 1997, it is circular with 4 poles.
Outside colours : sand and champagne
Inside color : vinous
Its first specificity is its 9.90 m high round-shaped dome with an 8.5 m diameter, which offers an unusual air space.
It is equipped with 7 round-shaped rows of seats, with a 500 seat capacity (depending on the shows) whose important slope offers great comfort to watch the shows. 8 seats for disabled people available.
Finally, the awning surrounding offers sheltered circulation for the public, behind the seats, and contributes to the specific shape of our tent.
Technical sheets and drawings are available on request.
technical elements
Ground area : 660m2
Security perimeter : 38m diameter
Pole height : 12.5 m / Dome height : 15m / Side pole height : 4m
Distance between 2 poles : 8m / Diagonal between poles : 12m
Size : round-shaped 23m + surrounding awning (3m wide), i.e. 29 m diameter overall.
We are completely independent concerning the safety and security conditions necessary to welcome an audience : emergency exit spots, fire extinguishers, a megaphone and emergency lighting.
The circus tent and rows of seats fit in 2 16-meter long 32-ton semi-trailers.
Nomadism
We stand up for nomadism and the presence of caravans around the tent, as a certain way of life, a commitment of everyone in a collective adventure.
We pay particular attention to our presence at the heart of the city and the territories through which we travel. We endeavour to set up a welcoming and open camp, offering the conditions to meet beyond the performance time.