Focus...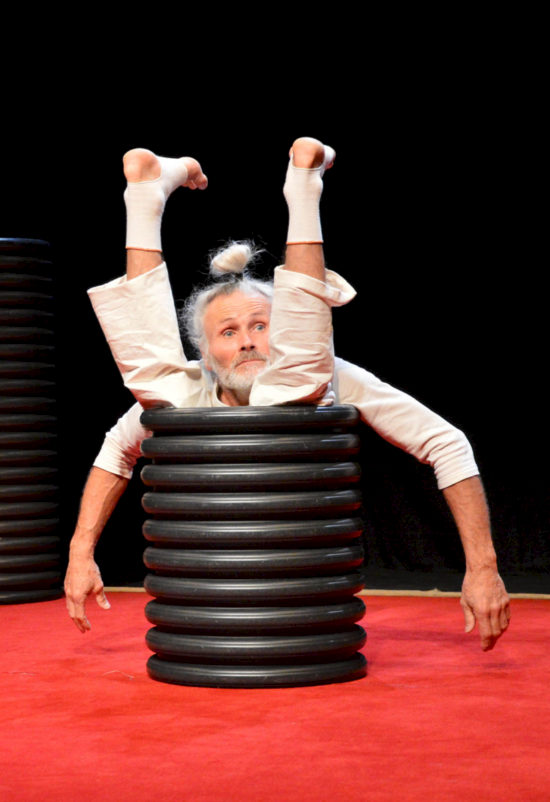 Creation 2019
Show from 3 years old.
"Tchi-tchi-tchi! A mysterious sound puzzles Gillou, a tight-rope walker/contortionist…
He draws closer and discovers Toyo.
Toyo is a cold and stiff yet hollow construction hose… what a boon!
Coline the violonist, make sing Toyo ; all sorts of sounds seem to come out of him…"
Available now !
See the page of the show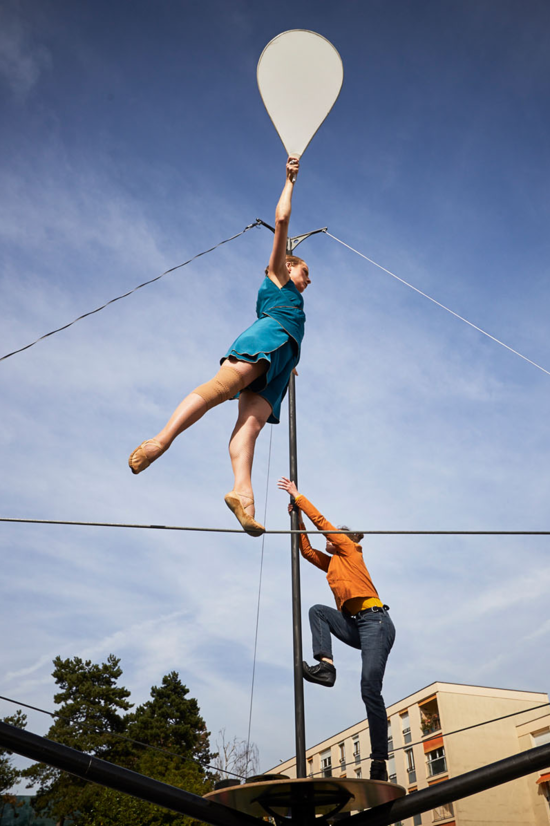 Creation 2018
Méandres, created in 2018 is firstly the technical evolution of the Étoile structure, as a pole was added in its centre. While verticality and horizontality meet, it is the story of an introspection, a dialog between a woman and her conscience...
See the page of the show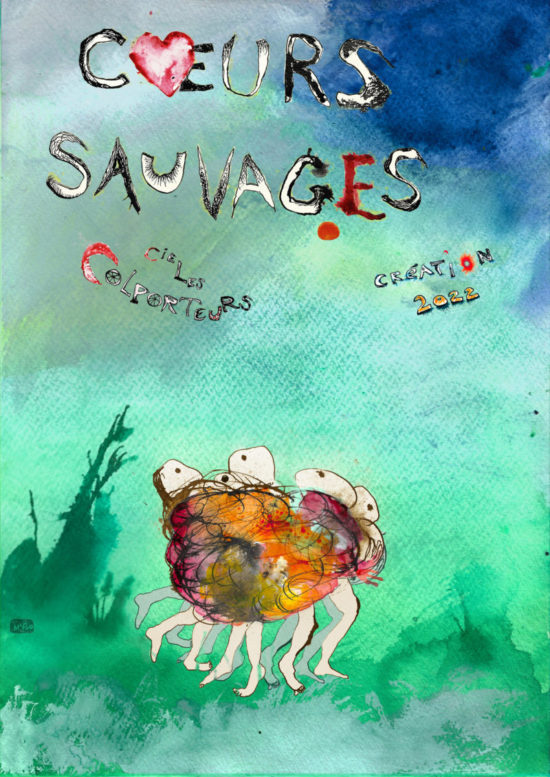 Creation 2022
Under the big top, in a suspended mesh of cables, poles, ropes and fabrics, the artists seek to reconnect with their animal nature and their instinctive, wild feelings...

In packs, alone or in pairs, the protagonists explore the elements that form the basis of survival : the continuity and conservation of the species, the quest to feed minds and bodies, and solidarity in the face of life's challenges.

Intent on honing their ability to listen to others and to their environment, the circus artists and musicians focus their attention on the perception of vibrations, where emotions intermingle, in order to become one with the Living.
See the page of the show