Evohé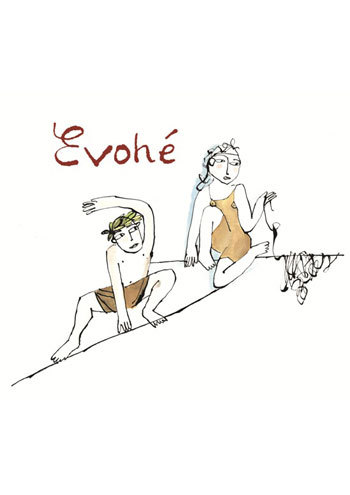 Creation 2015 | On tour
Cry of Bacchantes celebrating their love for their god, Bacchus.
Abandoned by Theseus on the island of Naxos, Ariane finds during her wanders the thread she entrusted to him, all that remains of her escaped love. The jovial Bacchus, touched by her dismay, decides to make her acquaintance.
She allows herself to be approached, escapes, and finally, carried away by intoxication and pleasure, Ariane and Bacchus get drunk with a balanced dance on the Étoile, their island, a fascinating structure of wire and tubes, of steel and tension ...
From the myth of Ariane is born a dance in duet, fragile as the threads of our loves.
« Variation on the thread of Ariadne, Evohé offers a beautiful interpretation of this classic tale of Greek mythology. Technical without being too much, inspired in its scenic performance and well accompanied by the musical composition of Benoit Ganoote, the show is a pleasurable moment, under the bright sun of Aurillac. »
LeMonde.fr - August 2015 - K. Saccharin


Dates of the show
Currently, there is no new date for this show.\For more information about the next dates or if you are interested in this show, please contact us.
Casting :
With Julia Figuière and Julien PosadaDirector : Antoine Rigot
Artistic Collaboration : Agathe Olivier
Music : Benoit Ganoote
Costumes : Solenne Capmas
Scenography : Patrick Vindimian and Antoine Rigot
Construction : Patrick Vindimian and Sylvain Georget
Stage and Sound Manager : Marjolaine Duplay
Booking/Production : Mathilde Leclercq
Communication : Océane Tiffon
Production/Administration : Fanny Du Pasquier


Partners :
Production : Les Colporteurs
Coproduction : La Cascade, National Pole Circus Arts Auvergne Rhône-Alpes.
Evohé has received the support of the International Center for the Arts in Motion, Aix-en-Provence.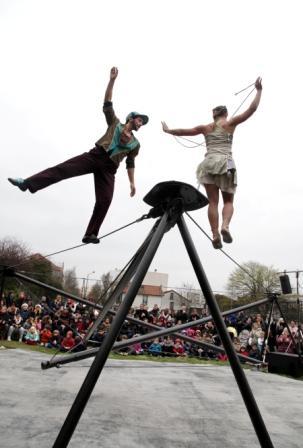 Photo gallery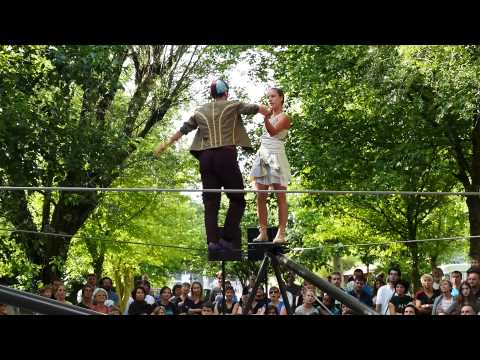 Video
Downloads