The Stars #4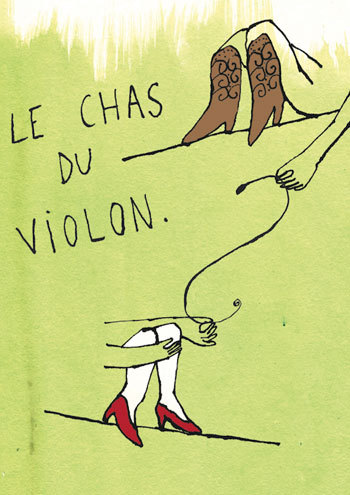 Creation 2014 | Available
Two women approach the Étoile, a complex architecture of floating wires and stretched steel arms. They decide to climb it.

Undaunted by some unsuccessful attempts, playing their skill they escape, cling and climb.

On the sensitive strings of the violin, with gambols and sliding splits, the accomplices dance with tenderness and jest.

This duo is that of a mother and her daughter recounting the canvas of a family and circus history, a quest for balance, and weaving the thread of universal trust that connects women to each other.
« Placed in the corner of a park, on a street corner, in the middle of a square or sometimes elsewhere, this strange sculpture-rig imagined by the troupe opens the imagination and lends itself to all games. Agathe Olivier and Coline Rigot take this mother-daughter dialogue to perfection and enhance the breathtaking virtuosity with humor and tenderness. » La Terrasse - September 2015 - GW. David


Dates of the show
Currently, there is no new date for this show.\For more information about the next dates or if you are interested in this show, please contact us.
Casting :
With Agathe Olivier and Coline Rigot
Director : Antoine Rigot
Artistic Collaboration : Agathe Olivier
Music : Benoit Ganoote
Costumes : Agathe Olivier
Scenography : Patrick Vindimian and Antoine Rigot
Construction : Patrick Vindimian and Sylvain Georget
Stage and Sound Manager : Jean-Christophe Caumes
Communication/Booking : Océane Guénerie
Production/Administration : Fanny Du Pasquier









Partners :
Production Les Colporteurs
Coproduction La Cascade, Pôle National des Arts du Cirque Auvergne Rhône-Alpes.