Reception Tent
called "Boby bar"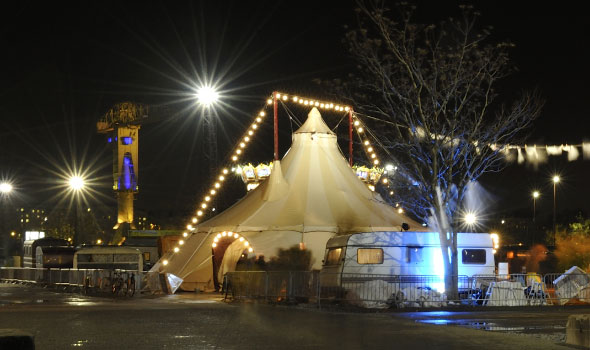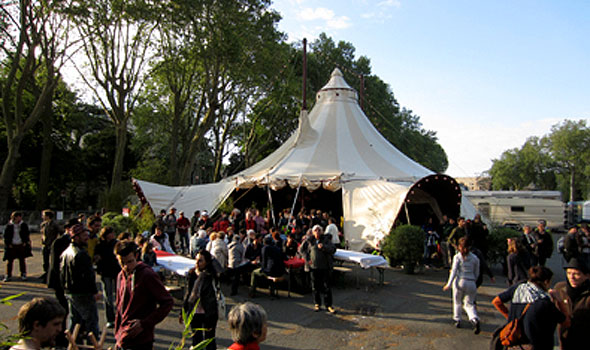 Our Reception Tent was built in 2012, it is circular with 2 poles.
Outside colours : sand and champagne
Inside colour : vinous
Its canvas is non-transparent, but we have 2 translucent pieces to let the daylight into the tent.
Equipped with a circular spruce floor coating the whole surface of the Tent.
We are completely independent concerning the safety and security conditions necessary to welcome an audience, electrical gears, light and sound equipments.
In order to use it as a "bar", we have the required equipment such as : 28 tables, 80 stools, a big bar, sink, 2 fridges, refrigerated display, crockery, glass washer, dish-washer, etc.
Technical sheets and drawings are available here
technical elements
Side pole diameter : 13 m + surrounding awning
Interior usable area : 250 m2
Pole height : 10.35m / Side pole height : 3.25 m
Distance between 2 poles : 7m
The tent has a round-shaped dome with an outer diameter standing 8 m high on which it is possible to hang gym apparatus/or light.
4 "cornices" and 2 circles of rings welded to the canvas (5kg per ring) can be used to hang projectors.